Modular construction
Apartment-, hospital- or office modules produced in the factory are an easy and safe way to build fast. Efficient, adaptable, and competitive space solutions fit the changing needs of people and building regulations. The frame of the module is made of reusable and safe steel. Steel as a frame material brings a unique combination of strength and lightness to the structure. A module frame made of steel weighs less than two-thirds compared to a wooden module frame
Steel as a material is reusable and ecological. To produce a frame component for a small house requires four scrap cars. There becomes zero waste from the prefabricated components. Steel does not suffer from moisture and - otherwise as many think - it is a better material than wood or concrete to break the thermal bridge.
– When the parts are produced in controlled surroundings and the assembly is fast, the moisture impact can be minimized, tells Leena Lundell.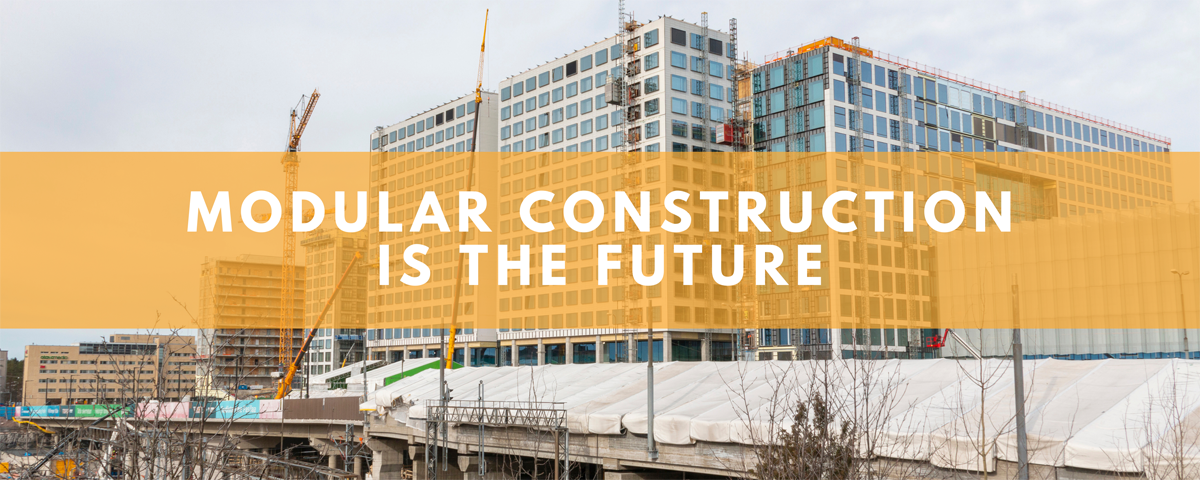 Benefits of modular construction:
Modules are easy to combine into big unities
Adaptability and movable
The quality of steel makes the modules very light. A module frame made of steel weighs less than two-thirds compared to a wooden module frame
Hotel rooms, hospital modules, detached houses, and complementary building
Can be layered up to 4 floors without the need for an external framework.
The development of steel-framed module houses is a part of the company strategy of producing high-value-added construction productsfor Aulis Lundell Oy. The company produces steel-framed elements for interior walls and pocket doors, suspended ceilings, raised floor structures, steel frames, and facade systems based on them. Highly processed products increase the accuracy and efficiency of the building industry.
– Our innovation processes have created also many solutions for modular building. Houses made of modules are quick to combine. Modules serve well as quality apartments for construction sites. The same solutions are suitable also for modules in housing construction, as there is the best life cycle quality wanted in the building, says Lundell.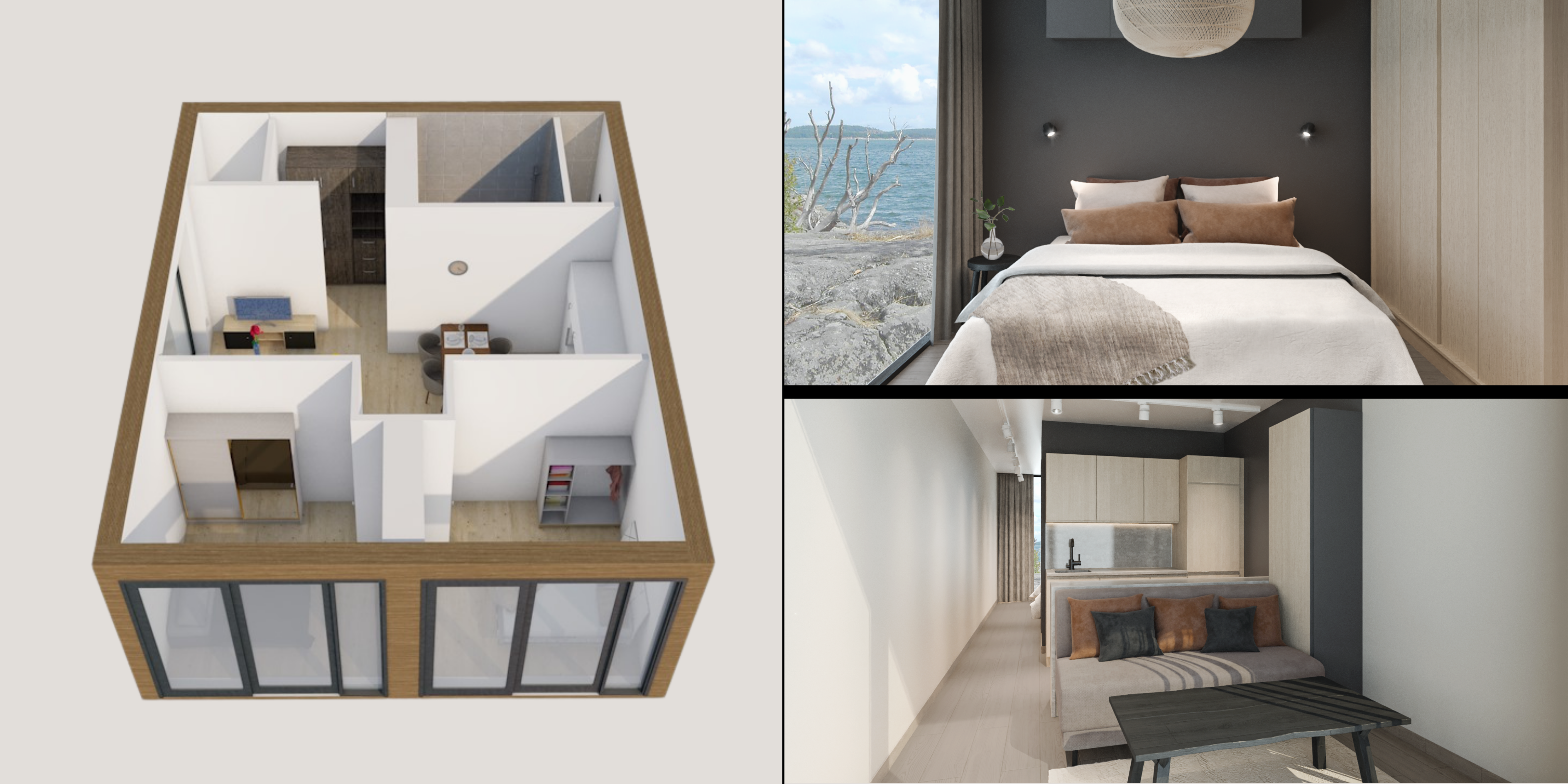 For more information, please contact us: sales@aulislundell.com or +358 207 341 400