Fast and high-quality construction with finished wall elements
Prefabricated façade elements increase speed and safety in the new and renovation construction of apartment buildings.
Aulis Lundell Oy applies its steel frame and connection technology expertise to the facade elements of apartment buildings. Using them, the facade is completed quickly and is directly ready for building services work. This saves construction time when all you have to do on the site is install the wall elements.This brings cost-effectiveness to construction and also saves on potential moisture damage when there is no need to be afraid of rainwater entering wall structures under the open sky.
A series of prefabricated façade prefabricated products has been developed especially for apartment building builders. The product was created for a current need, as the availability of skilled labor on construction sites has become more difficult for many reasons. Construction companies need products that can be handled with less occupancy. The solution came from our reliable basic products, ie ultra-light steel frames and fittings, as well as gypsum board and wind protection board.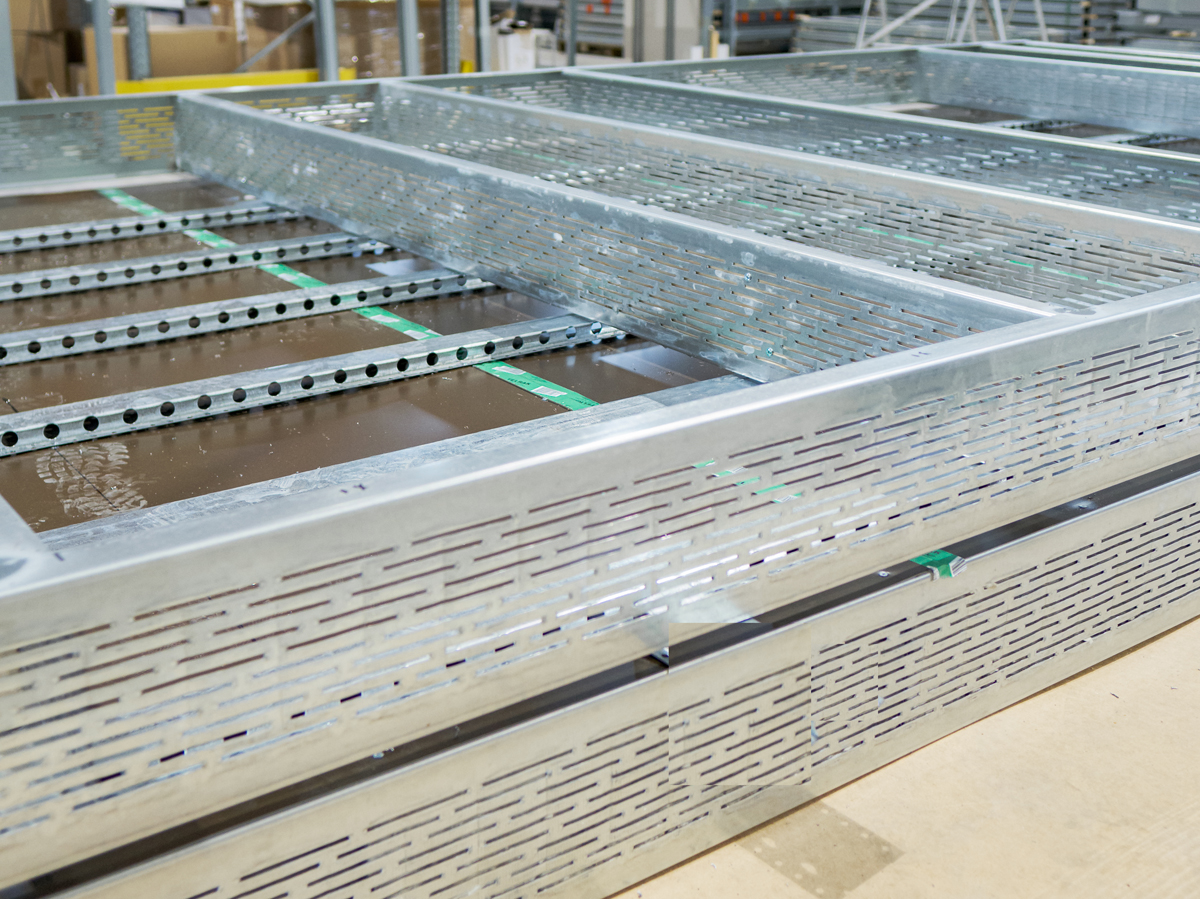 Advantages of facade elements:
High degree of prefabrication speeds up construction

Uniform factory production

Several ready-made options

Suitable for both repair and new construction

The wall is ready directly for building services work

At the same time, the element forms an additional thermal insulation

Lightweight but very durable thanks to the steel frame

Dimensionally accurate steel guarantees a lifeless structure

Facade elements for many needs
The element range has several options for new and renovation construction. The collection includes prefabricated façade elements at different stages of completion and with several different panel options, depending on the application.
Inside the elements, you can take house technology such as electricity, telecommunications, or sprinkler installations. Prefabricated facade elements are suitable for both new construction and renovation on top of an old frame or load-bearing structure. At the same time, the element forms additional thermal insulation. The elements are made in suitable sizes for the truck so that a large surface can be lifted even directly from the car's platform to the wall. The brackets guide the installation effectively. Compared to on-site construction, the elements speed up construction work and ensure uniformity.
More information about Aulis Lundell Oy's steel-framed facade and exterior wall elements: jarmo.hauru@aulislundell.com p.+358 40 506 7879