Construction with steel reduces moisture problems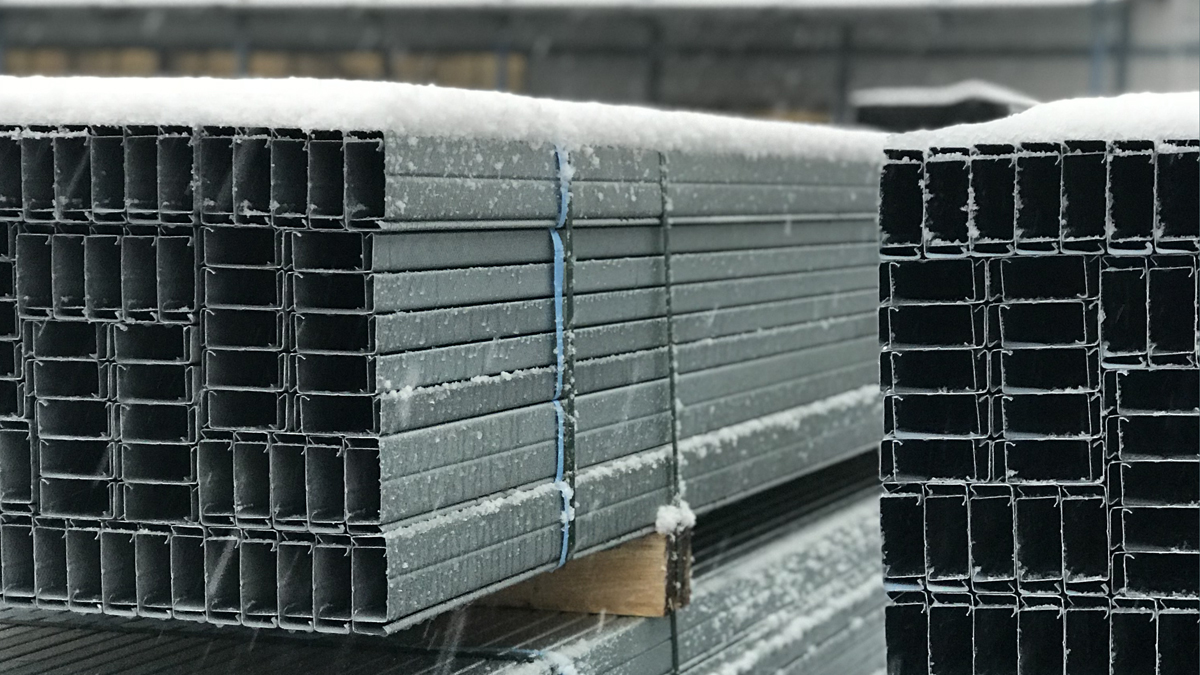 Can steel solve moisture problems? Not all, but in many places steel structures are safer than wood and concrete structures. They are also easier to maintain and repair. Moisture does not cause major damage to steel structures if corrosion is not taken into account (this also usually requires a certain kind of chemical or electrochemical environment). Corrosion can also be prepared for with a protective layer, ie a zinc coating and increasing its thickness.
The surface of pure steel is not exposed to mold growth, even when wet. In steel, moisture does not propagate capillary or in air currents, as long as it is ensured that no moisture condenses on the surface due to the cold bridge effect and temperature differences.
In renovation construction, steel is versatile, and wetting the profiles during storage is not a problem, as long as they are installed dry. Many wooden frames are also repaired, for example, by changing the steel from their lower parts, because the soil moisture does not travel through the concrete base, or the moisture coming through the façade in the steel and through the lower base cannot enter the walls.
Mold is a problem in construction
In recent years, there have been reports of unfortunately frequent moisture and mold problems during construction. For example, the insulation plastering of new apartment buildings has been exposed to moisture leaks. The problem with the external surfaces of facades in wood structures in particular is wetting because the thickness of the insulation layers has increased and the internal heat of the building can no longer allow the external surfaces to evaporate moisture. The sloping rain can also penetrate the walls and in a ventilated structure it can escape in the air gap.
Ventilated panel plastering on facades is a good option, as there is a ventilation space behind the panel, where moisture can evaporate. Steel profiles ensure long-lasting durability and prevent moisture transfer in the structure. They also withstand very variable humidity stress. Read more about our ventilated steel furrings here.