Thermo profiles for external wall structures
Thermo profile made of steel used both in new and renewal construction protects the building from the cold and helps extend its life. The steel frame does not change with temperature fluctuations or humidity, does not mold, or does not participate in the fire. Steel thermo profiles can be stored outdoors without any protective plastic.The steel frame is also 100% recyclable, so its service life does not end when the building is no longer used, but strong steel can be recycled into the heavy material of subsequent buildings. Steel Thermo profiles have undeniable advantages, which are very useful, for example, in the renovation of facades. The material is dimensionally accurate. In addition, the shaped thermal frame breaks the cold bridge and improves the energy efficiency of the façade structure.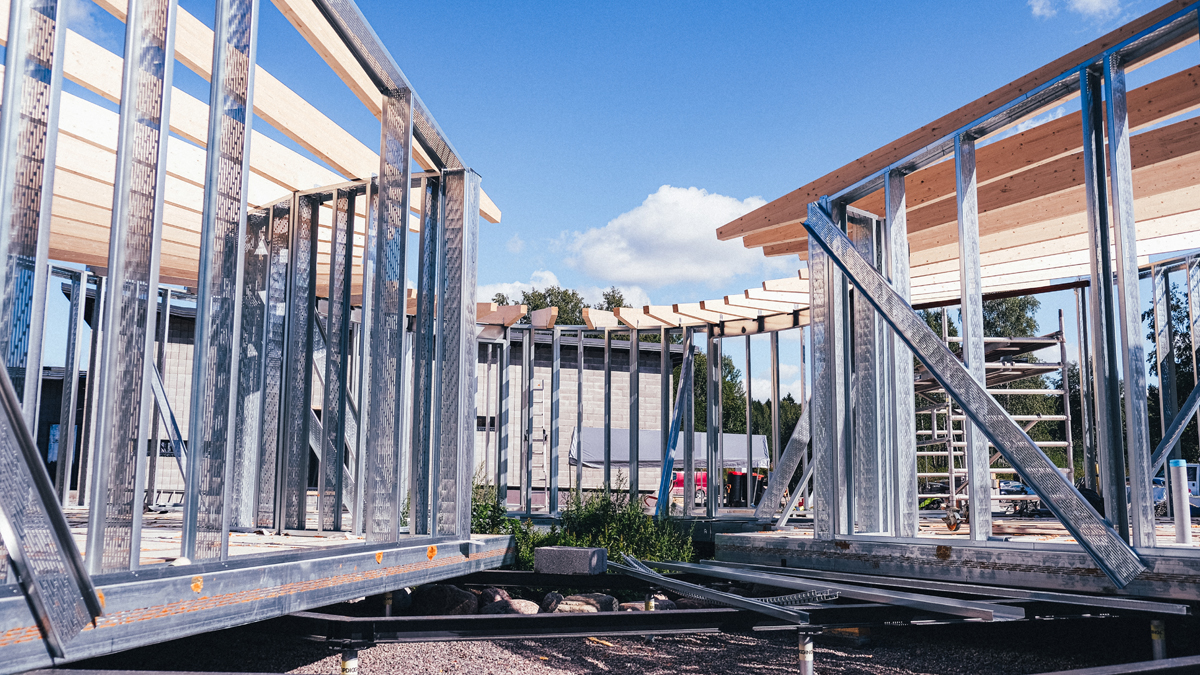 The exterior wall of a building defines its appearance. The material and appearance of the façade may say nothing about the frame itself. The frame material of the house has traditionally been wood, log, or stone. Steel-framed buildings are built especially when you want light and durable, large-scale halls or shopping malls, for example. However, there is nothing to prevent an apartment block or detached house from being built with a steel frame. The facade material of a steel-framed building can be chosen completely freely, so it is suitable everywhere and for all styles. Steel thermal profiles can be used both in the renovation of facades and in the rigid walls of new buildings. Steel is a modern building material; durable, dimensionally, and recyclable.
Benefits of steel Thermo profile:
The durability of steel structures has been studied to be the best on the market
The steel does not burn or rot and is suitable for all climatic conditions
There are no thermal bridges in the Thermoprofile structures
The thermal insulation is at an optimal level
Lightweight and long-lasting construction
Quick to install, dimensionally accurate studs
Thermo profile prevents thermal bridges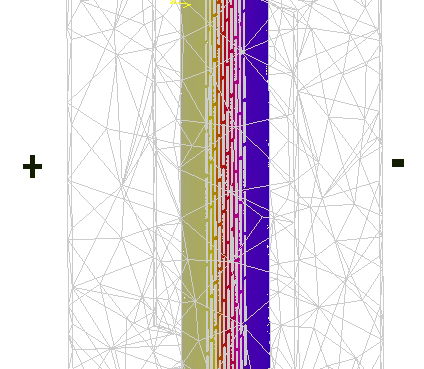 Thermo profile gets its name from the fact that it effectively prevents thermal bridges. The formation of thermal bridges is prevented by a special perforation system in the web. The modern new thermal core is stronger and has a better thermal value than before. The strength of the new thermal frame manufactured by Aulis Lundell Oy is 2–20% higher, depending on the site, and the new and future regulations are better achieved in terms of thermal values than the old thermal frame.Better technical properties were achieved through special perforation, which reduces the thermal conductivity in the steel frame. Profile shapes C, U, J, L, Z are made by perforating the profile web with new technology.
Manufacturing method: roll forming technology
Material: S350GD+Z
Production length: depending on the target L = 1000–17000
Length tolerance: 0/-5 mm
Thermo profile products
At our Lohja factory, we manufacture a wide range of dimensionally accurate thermal profiles using the roll forming method. There is just the right type of thermo profile for every need. RY and ZR outer wall studs made of strong structural steel, SKY runners, thermo strips, as well as the necessary fasteners and sealings are all available with fast delivery. All products can also be ordered from our online store.We have been developing our products for decades to be both environmentally and installer-friendly. The installation of our steel products does not require welding or grinding, and the need for cutting them on site is minimal. The end products also do not generate any hazardous waste. Properly designed, our steel products can be guaranteed to last for at least a hundred years.


References
Thermo profiles manufactured by Aulis Lundell Oy are a perfect frame solution for wall elements or facades. Thermo profiles can also be used in ceilings, floors, and inner wall sheathing. Thermo profiles are used both innew and renewal construction. The most common sites are industrial and commercial buildings, sports facilities, residential buildings, warehouses, and power stations. Thermo profiles made by Aulis Lundell Oy have been used in Finland for example in the frame material of Library Oodi, Bridge Hospital, Helsinki Airport Terminal 2, and The Mall of Tripla.